Read in Savita Bhabhi Episode 149 how the two mens bang her in the club where she goes to console her friend Deepa.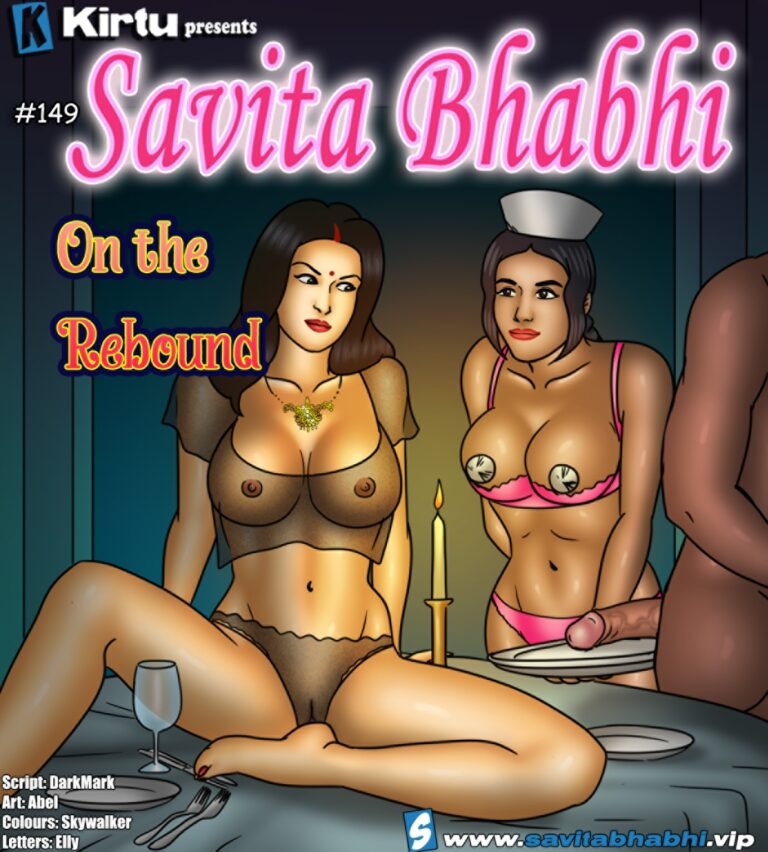 Read Overview of Savita Bhabhi – Episode 149 On the Rebound
Hello friends, how are you doing? We are back with another episode of your favourite Savita bhabhi's sexual adventures that you have been waiting for so anxiously. So without wasting any more time let us get to the introduction right away. So it happens that Savita has started to notice that one of her favourite waitress, Deepa has not come for work since several days and it makes her concern.
Unable to hold herself, Savita goes to Deepa"s house and finds out that she is having a meltdown after break-up with her boyfriend. Savita tried to cheer her up but nothing works out and eventually Deepa ask her to go to night clip with her. At the night club, Deepa immediately meets a cute boy and goes with him to explore the new sexual desire with him leaving Savita bhabhi alone. However, our sexy bhabhi doesn't have to wait long for some attention because her old Boss makes a surprise appearance.
Guys, Do you Love Savita Bhabhi Comics? I know you loved it but do you seen her movie. If you don't remember the film, then go ahead, watch her video first. We have added the complete Savita Bhabhi Movie, which will make you cum for sure.
Get All The Latest
Savita Bhabhi

Updates in Your Email. Join Now.
Please You Need to Verify Your Email Address