Read in Savita Bhabhi Episode 146 how bhabhi and Annie joined for foot-fetish fun with the shoe salesman who finds her not much attractive.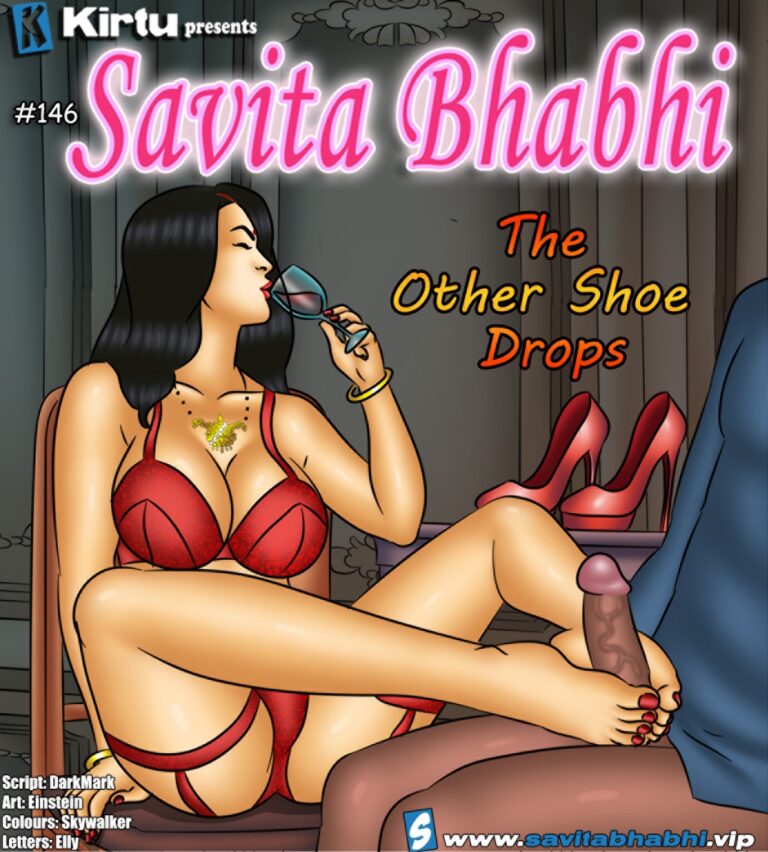 Read Overview of Savita Bhabhi Episode 146 The Other Shoe Drops
Hello friends, and welcome to yet another story of our beloved bhabhi Savita. We know you are regularly waiting for new episodes but we don't like to compromise on the quality so it takes bit longer to make a good story. And as a special gift, this time we have included some gifs in between to make your experience even better. Stop and enjoy the gifs for a while before continuing with reading.
So coming back to the story. It had been s long time since Savita Bhabhi had met her friend Anni, so they decided to hang out together and decide to go for shopping. While having conversations, Savita discovers that Anni has decided to be faithful to her husband from now on. It makes Savita a little surprised. When shopping for shoes Savita is hesitant to show her feet to the salesman because she considers her feet to be too big. But she melts when he gives her feet some nice compliments. Making some excuses with Anni, she stays over for some foot fetish fun!
To find out what happened next, read on… Also if you forget to read the previous episode then go to episode 145.
Guys, Do you Love Savita Bhabhi Comics? I know you loved it but do you seen her movie. If you don't remember the film, then go ahead, watch her video first. We have added the complete Savita Bhabhi Movie, which will make you cum for sure.
Get All The Latest
Savita Bhabhi

Updates in Your Email. Join Now.
Please You Need to Verify Your Email Address