In this Savita Bhabhi Episode 122, Check out the hot bhabhi desire of sex she is going to encounter in this series.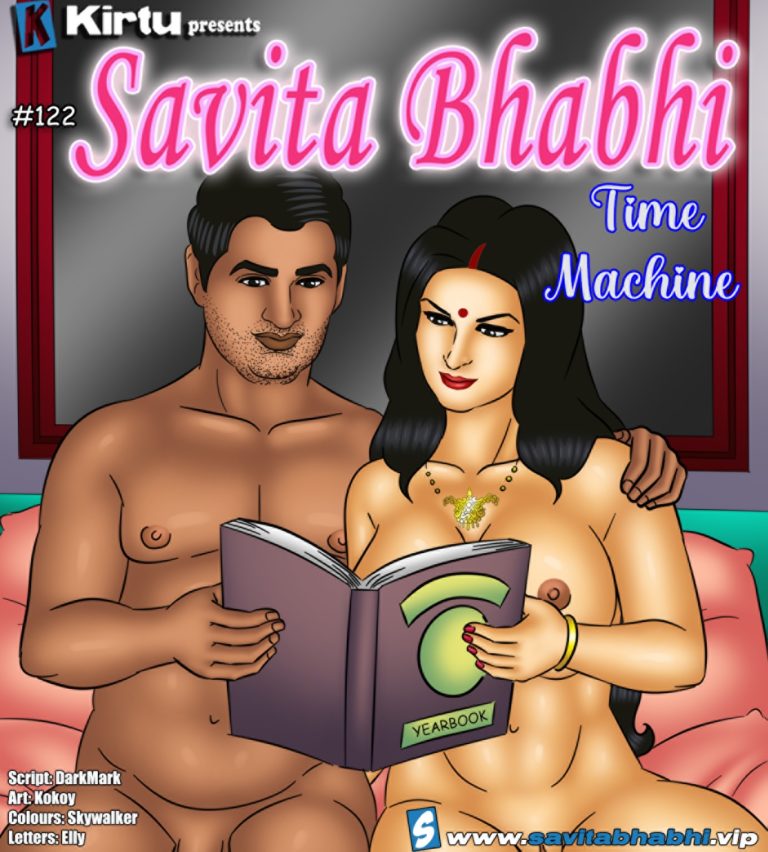 Read Overview of Savita Bhabhi – Episode 122 – Time Machine
After a long time, Savita meets her teenage life boyfriend, Raghu, at her anniversary party. The couple shares their current life situation. They decided to spend some quality time while enjoying the snakes and drinks. Both of them are now recalling there golden times they spent. The point of attraction in Savita is her sexy figure which catches Raghu's eyes.
After finishing up with the party, Raghu made a plan to have some nooky actions. Well, all guests leave the party, and this was the perfect time for them. He wants to repeat history while not losing this chance. He took Savita into the room and asked for the real anniversary party which would be played on the bed.
Without losing a single time, they took off their clothes and started enjoying the romance. Well, Savita does not want to waste much time. She urges to jump on a direct anal adventure. This gives a straightforward way to Raghu, and he inserts his big tool. He fucks her with the deep penetration, and this enough to take out the screaming sounds of Savita. Raghu knows well how to make his girlfriend ready for the bed.
Will Raghu fill up her vagina with his white load? Or they will end with just one round? Will they be able to recall and ability to find the same romance as that they did in their teenage? To find out the answer, watch this episode. Don't forget to consider gif to take your interest to the next level.
Now you guys Read the previous Savita Bhabhi Episode 121. You can watch in this issue that how the bhabhi encounter foursome sex with the other mens.
Guys, Do you Love Savita Bhabhi Comics? I know you loved it but do you seen her movie. If you don't remember the film, then go ahead, watch her video first. We have added the complete Savita Bhabhi Movie, which will make you cum for sure.
Get All The Latest
Savita Bhabhi

Updates in Your Email. Join Now.
Please You Need to Verify Your Email Address